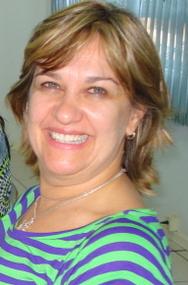 Facilities and difficulties in planning training-service integration: a case study
Abstract
ABSTRACT
This study aimed to evaluate the process of behavioral changes of caregivers of children of preschool age, from an activity of Health Education regarding the prevention of intestinal parasitosis. Descriptive study, conducted with eight caregivers of children from a public nursery in Fortaleza, whose steps were: the development and implementation of strategy of pictures such as health education; home visits to assess the knowledge of caregivers about the prevention of intestinal disease and evaluation of process of behavioral changes. The members had adequate knowledge and the realization of most proposed daily conduct about prevention of intestinal disease. Thus, the practices of health education aimed adoption of healthy behaviors should be seen as a priority for nursing professionals, because it constitutes an important tool in health promoting.
Descriptors: Health education; Nursing; Health Promotion; Child.
Keywords
Serviços de Saúde;Currículo; Educação
References
Cecilio LCO. Uma sistematização e discussão de tecnologia leve de planejamento estratégico aplicada ao setor governamental. In: Merhy EE, Onocko R. Agir em saúde: um desafio para o público. 2ª ed. São Paulo: Hucitec; 2002. p.161- 167.
Ministério da Saúde (Brasil), Ministério da Educação. A aderência dos cursos de graduação em enfermagem, medicina e odontologia às diretrizes curriculares nacionais. Brasília: Ministério da Saúde, 2006.
Almeida MJ. Diretrizes curriculares nacionais para os cursos universitários da área da saúde. 2ª ed. Londrina: Rede UNIDA; 2005.
Rodrigues J, Zagonel IPS, Mantovani MF. Alternativas para a prática docente no ensino superior de enfermagem. Esc Anna Nery . 2007; 11(2): 313-317.
Finkler M, Caetano JC, Ramos FRS. Ethical dimension of the professional formation in health: a case study. Online Braz J of Nurs. 2008 [cited 2010 Mai 22]; 7 (2) Available from: http://www.objnursing.uff.br/index.php/nursing/article/view/j.1676-4285.2008.1543/357.
Martins GA. Estudo de caso: uma estratégia de pesquisa. São Paulo: Atlas; 2006.
Minayo MCS. O desafio do conhecimento: pesquisa qualitativa em saúde. 10ª ed. São Paulo: Hucitec; 2007.
Conselho Nacional de Saúde (Brasil). Diretrizes e normas regulamentadoras de pesquisa em seres humanos. Resolução N° 196/96, de outubro de 1996. Brasília, 1996.
Mitre, SM et al. Metodologias ativas de ensino-aprendizagem na formação profissional em saúde: debates atuais. Ciência & Saúde Coletiva. 2008. 13(2): 2133-2144.
Vasconcellos CS. Planejamento. Projeto de ensino–aprendizagem. Projeto Político Pedagógico. 15ª ed. São Paulo: Libertad; 2006.
Reibnitz KS, Prado ML. Inovação e Educação em Enfermagem. Florianópolis: Cidade Futura, 2006.
Testa M. Pensar en salud. 3ª ed. Buenos Aires: Lugar Editorial; 2004.
Campos GW S. Saúde paidéia. São Paulo: Hucitec; 2003.
Campos GWS. Um método para análise e co-gestão de coletivos. São Paulo: Hucitec; 2000.
Campos GWS. O trabalho em saúde e a perspectiva Paidéia. Unidade de Produção. Departamentos dos serviços de saúde organizados segundo lógica interdisciplinar e modo de produção da atenção. 2007 [cited 2007 Dez 2]. Availlable from: www.ensp.fiocruz.br/biblioteca/dados/txt_145834601.ppt
Ministério da Saúde (Brasil). Lei N° 8.080 de 19 de setembro de 1990: dispõe sobre as condições para a promoção, proteção e recuperação da saúde, a organização e o funcionamento dos serviços correspondentes e dá outras providências. Brasília: Ministério da Saúde, 1990.
Lino MM, Backes VMS, Schmidt SMS, Ferraz F, Prado ML, Martins ST. The reality of nursing continuing education in the public health services. A descriptive study. Online Braz J of Nurs. 2007 [cited DEz 10]; 6(0). Available from: http://www.objnursing.uff.br/index.php/nursing/article/view/619/147
DOI:
https://doi.org/10.5935/1676-4285.20113243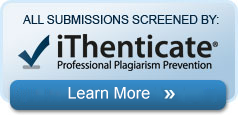 The articles published in Online Brazilian Journal of Nursing are indexed, classified, linked, or summarized by:
Affiliated to:
Sources of Support:
The OBJN is linked also to the main Universities Libraries around the world.
Online Brazilian Journal of Nursing. ISSN: 1676-4285

This work is licensed under a Creative Commons:Noncommercial-No Derivative Works License.