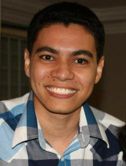 Morbidity in children of less than one year of age in risky conditions: a prospective study
Abstract
Aim: To analyze the profile of morbidity of children in risky conditions during their first year. Method: This is a prospective study of a cohort type, performed in the municipality of Maringá, Brazil, over 12 months, with regard to 237 children in risky conditions, born between May 1st and October 31st 2008. Results: In the first year, 118 children (49.8%) needed at least one period of hospitalization. The majority were male (55%), within the first 15 days of life (72%), and underweight and premature (34.1%). Discussion: It was evidenced that, with the growth and development of the children, the reasons for hospitalization are switched from typical conditions of newborns in risky conditions to common illnesses of infancy. Conclusion: The findings confirm the necessity for a differentiated follow by the health team for children in risky conditions, in order to reduce the likelihood of hospitalization during the first year of life
Keywords
Nursing; Children at Risk; Infant Hospitalization.
References
Tamez RN, Silva MJP. Enfermagem na UTI Neonatal: Assistência ao Recém-nascido de Alto Risco. 4ª ed. Rio de Janeiro: Guanabara Koogan; 2009.
Macedo SEC, Menezes AMB, Albernaz E, Post P, Knorst M. Fatores de risco para internação por doença respiratória aguda em crianças até um ano de idade. Rev Saude Publica. 2007;41(3):351-58.
Oliveira EB, Melo ECP, Knupp VMAO. Perfil dos óbitos no município do Rio de Janeiro segundo peso ao nascer, no ano de 2002. Esc Anna Nery Rev Enferm. 2008;12(1):25-9.
Pinto JR. Morbidade de crianças com baixo peso ao nascer durante o primeiro ano de vida na cidade de Sobral, Ceará. Dissertação [Mestrado em medicina]. Universidade de São Paulo; 2010.
Santos PL. Morbidade referida, situação vacinal e acesso a serviços de saúde por pré-escolares. Medicina (Ribeirão Preto). 2009; 42(2):143-50.
Lenz MLM, Flores R, Pires NV, Stein AT. Hospitalizações entre crianças e adolescentes no território de abrangência de um serviço de Atenção Primária à saúde. Rev Bras Med Fam comunidade. 2008; 3 (12): 271-81.
Carvalho WO, Cesar CLG, Carandina L, Barros MBA, Alves MCGP, Goldbaum M. Inquéritos de saúde e uso de serviços materno-infantis em três municípios da grande São Paulo. Rev Panam Salud Publica. 2008; 24(5):314-23.
Autret F, Kieffer F, Tasseau A, Rigourd V, Valleur D, Voyer M, et al. Extreme prematurity: comparison of outcome at 5 years depending on gestational age below or above 26 weeks. Arch Pediatr. 2009; 16(7):976-83.
Gilbert NL; Fell DB; Joseph KS; Liu S; León JA; Sauve R. Temporal trends in sudden infant death syndrome in Canada from 1991 to 2005: contribution of changes in cause of death assignment practices and in maternal and infant characteristics. Paediatr Perinat Epidemiol. 2012; 26(2):124-30.
Minuci EG, Almeida MF. Diferenciais intra-urbanos de peso ao nascer no município de São Paulo. Rev Saude Publica. 2009; 43(2):256-66.
Silveira MF, Santos IS, Barros AJD, Matijasevich A, Barros FC, Victora CG. Increase in preterm births in Brazil: review of population-based studies. Rev Saude Publica. 2008; 42(5): 957-64.
Gallo PR, Leone C, Amigo H. Tendência de crescimento de filhos de mães Adolescentes. Rev. bras. crescimento desenvolv. hum. 2009;19 (2):297-305.
Rossetto EG, Pizzo LGP. Avaliação do programa de vigilância do recém-nascido de Londrina – Paraná. Cienc Cuid Saude. 2007; 6(2):148-56.
Ribeiro AM, Guimarães MJ, Lima MC, Sarinho SWk, Coutinho SB. Fatores de risco para mortalidade neonatal em crianças com baixo peso ao nascer. Rev Saude Publica. 2009; 43(2):246-55.
Palma O, Cruz L, Ramos H, Baires A, Villatoro N, Pastor D , et al. Effectiveness of rotavirus vaccination against childhood diarrhoea in El Salvador: case-control study. BMJ [Internet]. 2010 [cited 2012 July 03]; 14(340). Available from http://www.ncbi.nlm.nih.gov/pmc/articles/PMC2886195/
Rissardo LK, Furlan MCR, Marcon SS, Ferrer ALM, Oliveira RG. Hospital morbidity before and after vaccination program against rotavirus in the state of Paraná-Brazil: exploratory-descriptive study. Online Braz J Nurs [Internet]. 2010 [cited 2012 July 03] ;9(2). Available from http://www.objnursing.uff.br/index.php/nursing/article/view/3053
Cardoso AM. A persistência das infecções respiratórias agudas como problema de Saúde Pública. Cad Saude Publica. 2010; 26(7):1270-71.
Ferrer APS, Sucupira ACSL, Grisi SJFE. Causes of hospitalization among children ages zero to nine years old in the city of São Paulo, Brazil. Clinics. 2010; 65(1): 35-44.
Ministério da Saúde [BR]. Secretaria de Vigilância em Saúde. Departamento de Análise de Situação em Saúde. Saúde Brasil 2007: uma análise da situação de saúde. Brasília: Ministério da Saúde, 2007.
Ministério da Saúde [BR]. Secretaria de Atenção à Saúde. Portaria nº 221, de 17 de Abril de 2008. Publica a Lista Brasileira de Internações por Condições Sensíveis à Atenção Primária. Diário Oficial da União 18 Apr 2008.
DOI:
https://doi.org/10.5935/1676-4285.20133999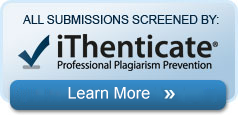 The articles published in Online Brazilian Journal of Nursing are indexed, classified, linked, or summarized by:
Affiliated to:
Sources of Support:
The OBJN is linked also to the main Universities Libraries around the world.
Online Brazilian Journal of Nursing. ISSN: 1676-4285

This work is licensed under a Creative Commons:Noncommercial-No Derivative Works License.