Family care for children with asthma: a descriptive study
Abstract
Aim: To understand how family caregivers take care of children suffering from asthma. Method: This is a descriptive study in which we used a qualitative approach which uses the Creative Sensitive Method that was developed in the Children's Program for the Prevention of Asthma in the municipality of Uruguaiana, RS. For the data production within the group of relatives, three Dynamics of Creativity and Sensitivity (DCS) shall be used: Body Knowledge, Speaking Map and Sewing Stories. The data produced will be submitted to the French discourse analysis approach.
Descriptors
Family;Criative-Sensitive Method;Creativity and Sensitivity Dynamics;Family Care;Family Caregivers.
References
Wehrmeister FC, Menezes AMB, Cascaes AM, Martínez-Mesa J, Barros AJD. Time trend of asthma in children and adolescents in Brazil, 1998-2008. Rev saúde pública [Internet]. 2012 Apr [cited 2013 Jan 22]; 46(2): 242-50. Available from: http://www.scielo.br/scielo.php?script=sci_arttext&pid=S0034
Paiva RS, Valadares GV, Pontes JS. The need to become family caregivers: qualitative study focusing on the theory based on data. Online braz j nurs [Internet]. 2012 Dec [cited 2013 Jan 22]; 11(3):607-20. Available from: http://www.objnursing.uff.br/index.php/nursing/article/view/3638
Neves ET, Cabral IE, Silveira A. Family network of children with special health needs: implications for Nursing. Rev latinoam enfermagem [Internet]. 2013 Mar [cited 2013 June 12]; 21(2):562-70. Available from: http://www.scielo.br/pdf/rlae/v21n2/0104-1169-rlae-21-02-0562.pdf
DOI:
http://dx.doi.org/10.5935/1676-4285.20134165
OBJN old issues (2002 until 4(2), 2005)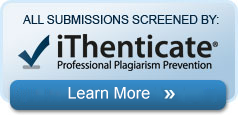 The articles published in Online Brazilian Journal of Nursing are indexed, classified, linked, or summarized by:
Affiliated to:
Sources of Support:
The OBJN is linked also to the main Universities Libraries around the world.
Online Brazilian Journal of Nursing. ISSN: 1676-4285

This work is licensed under a Creative Commons:Noncommercial-No Derivative Works License.