Use of non-conventional coverage in ischemic wound treatment in patients with sickle cell anemia: case study
Abstract
This study aims to report the case of a patient with sickle cell anemia, that had right calcaneal ulcer, treated topically with coverage based on collagen and aloe vera. Clinical case study, developed in a public hospital in João Pessoa-PB, which is part of an experimental research project for the development of new technologies for wound treatment. History was taken and physical examination was performed, and the information was recorded in the evaluation form of the client. Bandages were applied, evaluations and daily logs of the lesion were made and photographs were taken to assist in monitoring the response of the lesion to the applied coverage. During the appointments, guidelines were given on systematic medical follow-up, on the diet, on the abstention from alcohol, to rest and to prevent new injuries on the wound. The client reported gradual reduction of pain, attendance to hematologist appointments, caution to prevent trauma on the injury, abandonment of alcoholism and diet was followed within their economic possibilities, The treatment lasted approximately five weeks, showing rapid healing process, without discomfort or complications arising from the use of coverage. The coverage showed good tolerability and therapeutic efficacy in the given case.
Keywords
Anemia, Sickle Cell; Wound Healing; Leg Ulcer; Aloe; Collagen
DOI:
https://doi.org/10.5935/1676-4285.20092466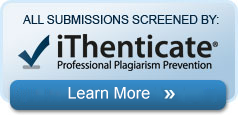 The articles published in Online Brazilian Journal of Nursing are indexed, classified, linked, or summarized by:
Affiliated to:
Sources of Support:
 Visit us:
The OBJN is linked also to the main Universities Libraries around the world.
Online Brazilian Journal of Nursing. ISSN: 1676-4285

This work is licensed under a Creative Commons:Noncommercial-No Derivative Works License.