Birth and newborn care: a path to humanization? - Qualitative research
Abstract
Abstract: This study was based ond the government policies for humanization of childbirth in our Countryin recent years. The main objective was to analyze the care providedto newborns at the moment of birth in Cuiabá, Mato Grosso. This is a descriptive qualitative study conducted at four institutions that offer newborn care. Data collection was performed using systematic observation, applying a script analysis guide and a field journal for recording observations. The data was analyzed using the principles of thematic analysis, and four categories emerged: early contact mother / child / family at the moment of birth; encouragement of early breastfeeding; the newborn care at birth and the relationship of the health team with mother / child / family. The humanization of birth, defined in government policies, is not a reality in most of these institutions. Therefore, we conclude that there is an urgent need to invest in awareness programs and in training programs for professionals involved in care during childbirth.
Keywords
Humanization of assistance; newborn; parturition; quality of health care
DOI:
https://doi.org/10.5935/1676-4285.20102715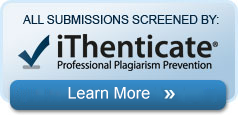 The articles published in Online Brazilian Journal of Nursing are indexed, classified, linked, or summarized by:
Affiliated to:
Sources of Support:
The OBJN is linked also to the main Universities Libraries around the world.
Online Brazilian Journal of Nursing. ISSN: 1676-4285

This work is licensed under a Creative Commons:Noncommercial-No Derivative Works License.