Women´s satisfaction with childbirth' experience in different models of care: a descriptive study.
Abstract
Aiming to compare women's satisfaction regarding the experience of childbirth in three care models, a descriptive and quantitative research was conducted in two public hospitals in the city of Sao Paulo, the first promoting the traditional obstetric model or typical model and the second was the intra and extra-hospital birth center. The sample consisted of 90 puerperal women, 30 of each model. The comparison between the results with the care provided by health professionals, the quality of care and reasons for satisfaction and dissatisfaction, the recommendation of the services received, the sense of security in the process and the suggestions for improvements of the services, showed that the women were more satisfied with the extra-hospital birth center model o care, coming after the intra-hospital birth center and finally the traditional obstetric model of care. It was concluded that women are satisfied with the birth centers, indicating the need of these services to receive more support from the SUS.
Keywords
personal satisfaction; humanizing delivery; maternal-child health services; birthing centers; sexual and reproductive rights
DOI:
https://doi.org/10.5935/1676-4285.20103102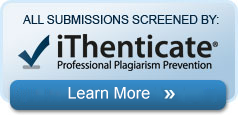 The articles published in Online Brazilian Journal of Nursing are indexed, classified, linked, or summarized by:
Affiliated to:
Sources of Support:
The OBJN is linked also to the main Universities Libraries around the world.
Online Brazilian Journal of Nursing. ISSN: 1676-4285

This work is licensed under a Creative Commons:Noncommercial-No Derivative Works License.