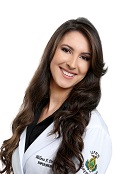 Factors associated with cardiovascular disease in children and adolescents: a cross-sectional study
Abstract
Aim: To analyze the relationship between the factors associated with cardiovascular disease (CVD) and socioeconomic and clinical data in children and adolescent students. Methods: A cross-sectional study conducted via a form, with 373 students of primary and secondary public schools of the northeastern region in Brazil. Data were organized in spreadsheets and analyzed using descriptive and inferential statistics. Results: Modifiable and non-modifiable factors associated with CVD were presented in the sample. Those associated with socioeconomic and clinical features were: alcohol consumption, smoking, physical activity, active recreation and adequate dietary pattern. Conclusion: Cardiovascular disease was associated with modifiable and non-modifiable factors presented in relation to the socioeconomic and clinical data. Thus, this highlights the importance of prevention and the promotion of cardiovascular health in students
Keywords
Cardiovascular disorders; Risk Factors; Child and adolescent health
References
Organização Mundial da Saúde. Cardivascular disease. Situation and trend. [Internet] Brasília: OMS; 2012. [Cited 2014 Jul 17] Available from: http://www.paho.org/hq/index.php?option=com_content&view=article&id=6685&Itemid=259〈=es.
Muniz LC, Schneider BC, Silva IC, Matjasevch A, Santos IS. Accumulated behavioral risk factors for cardiovascular diseases in Southern Brazil. Rev. Saúde Pública [online]. 2012, 46(3):534-42.
Pizzi J, Silva LR, Moser D, Leite N. Relação entre aterosclerose subclínica, pressão arterial e perfil lipídico em crianças e adolescentes obesos: uma revisão sistemática. Arq Bras Endocrinol Metab [online]. 2013, 57-1.
McMurray RG. Insights into physical activity and cardiovascular disease risk in young children: IDEFICS study. BMC Medicine. 2013; 11:173.
Silva MS, Silva NB, Alves AGP, Araújo SP, Oliveira AC. Risco de doenças crônicas não transmissíveis na população atendida em Programa de Educação Nutricional em Goiânia (GO), Brasil. Ciênc. saúde coletiva [online]. 2014; 19(5):1409-18.
Sociedade Brasileira de Pediatria. Manual de orientação para a alimentação do lactente, do pré-escolar, do escolar, do
adolescente e na escola. Departamento de Nutrologia,
ª. ed. Rio de Janeiro: SBP; 2012.
Sociedade Brasileira de Cardiologia. VI Diretrizes Brasileiras de Hipertensão – DBH VI Diagnóstico e classificação. Rev Bras Hipertens [Internet]. 2010, 17(1):11-7. [Cited 2014 Jul 17]. Available from: http://departamentos.cardiol.br/dha/vidiretriz/06-cap02.pdf
Bachmann JM, Willis BL, Ayers CR, Khera A, Berry JD. Association Between Family History and Coronary Heart Disease Death Across Long-Term Follow-Up in Men. Circulation. 2012; 125(25):3092–8.
Cibeira GH, Muller C, Lazzaretti R, Nader GA, Caleffi M. Consumo de bebida alcoólica, fatores socioeconômicos e excesso de peso: um estudo transversal no sul do Brasil. Ciência & Saúde Coletiva [online]. 2013, 18(12):3577-84.
Departamento de Análise de Situação de Saúde, Secretaria de Vigilância em Saúde, Ministério da Saúde (Brasil). Vigilância de Fatores de Risco e Proteção para Doenças Crônicas por Inquérito Telefônico, Vigitel 2012. Brasília: Ministério da Saúde; 2012.
Ferreira MMSRS, Torgal MCLFPR. Consumo de tabaco e de álcool na adolescência. Rev. Latino-Am. Enfermagem. 2010, 18(2):123-9.
Instituto Brasileiro de Geografia e Estatística (Brasil). Pesquisa Nacional de Saúde do Escolar 2009. Rio de Janeiro: IBGE; 2009.
Bortoluzzi MC, Kehrig RT, Loguercio AD, Traebert JL. Prevalência e perfil dos usuários de tabaco de população adulta em cidade do Sul do Brasil (Joaçaba, SC). Ciência & Saúde Coletiva [online]. 2011;16(3):1953-9.
Amaral MF, Silva ML, Pinto TR, Pessoa BP, Figueiredo PHS, Diniz GCLM. Comparação entre a Variabilidade da Frequência Cardíaca de Jovens Tabagistas e Não Tabagistas. Rev Bras Cardiol. 2013;26(6):450-6.
Byun W, Dowda M, Pate RR. Associations Between Screen-Based Sedentary Behavior and Cardiovascular Disease Risk Factors in Korean Youth. J Korean Med Sci. 2012;27:388-94.
Ribas AS, Silva LCS. Fatores de risco cardiovascular e fatores associados em escolares do Município de Belém, Pará, Brasil. Cad. Saúde Pública. 2014;30(3):577-86.
Ribeiro JAB, Cavalli AS, Cavalli MO, Afonso MR. Nível e importância atribuídos à prática de atividade física por estudantes do ensino fundamental de uma escola pública de Pelotas/RS. Revista Mackenzie de Educação Física e Esporte. 2013;12(2):13-25.
Barbosa JPAS et. al. Risco cardiovascular e prática de atividade física em adultos de Muzambinho/MG: influência do gênero e da idade. Rev Bras Ativ Fis e Saúde. 2013;18(2):242-52.
Garcia LMT, Fisberg M. Atividade física e barreiras referidas por adolescentes atendidos num serviço de saúde. Rev Bras Cineantropom Desempenho Hum. 2011; 13(3):163-9.
Kavey RE, Daniels SR, Flynn JT. Management of High Blood Pressure in Children and Adolescents. Cardiol Clin. 2010;28(4):597–607.
Ministério da Saúde (Brasil), Secretaria de Atenção à Saúde, Departamento de Atenção Básica. Saúde da Criança: Crescimento e desenvolvimento. Brasília: Ministério da Saúde; 2012.
Ministério da Saúde (Brasil), Secretaria de Atenção à Saúde. Manual Instrutivo: Programa Saúde na Escola. Brasília: Ministério da Saúde; 2013.
DOI:
https://doi.org/10.17665/1676-4285.20155126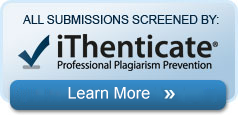 The articles published in Online Brazilian Journal of Nursing are indexed, classified, linked, or summarized by:
Affiliated to:
Sources of Support:
 Visit us:
The OBJN is linked also to the main Universities Libraries around the world.
Online Brazilian Journal of Nursing. ISSN: 1676-4285

This work is licensed under a Creative Commons:Noncommercial-No Derivative Works License.