The OBJN was created in April, 23, 2002 as a consequence of the first Professional  Nursing Master Program from Brazil, the Professional Nursing Master Program ( MPEA), from the Aurora of Afonso Costa Nursing School (EEAAC) from Fluminense Federal University ( UFF), located in Niterói, Rio de Janeiro, Brazil. The vanguard of the program has reflected on the primacy of also constitute the first online journal of nursing produced in Brasil, still in the fledgling stage of the internet, sustained in a static page without interaction with users. In December 2005, the journal migrated from static environment and passed to adopt the Public Knowledge Project, Open Journal Systems (OJS), software developed by Britsh Columbia University. In Brazil was translated and customized by Brazilian Institute of Information in Science and Technology (IBICT), receiving the name of Eletronic Publishing System for Journals (SEER) and incorporating essential actions to automation of activities of publishing in scientific periodicals. In March, 2011, OBJN was unlinked from MPEA and incorporated to EEAAC/UFF, starting to be published in three idioms: Portuguese, English and Spanish, whose versions are reviewed by experts of languages, natives of countries where the official language are these. For entire collection was assigned the numbering of the Digital Object Identifier (DOI) converted to DTD from SciELO and published quarterly (March- Autumn edition; June- Winter edition; September- Spring edition; December- Summer edition) in the HTML, PDF and EPUB format. OBJN is maintained by EEAAC/UFF and receives financial support from National Council for Scientif and Technological Development (CNPq) and from the Pro-Rectory of Research, Postgraduate and Innovation from UFF. The articles submitted to the journal are evaluated by peers , aiming reliability and uniformity of criteria, its adopted in the evaluation process ,own checklists ( descriptive studies, transversal studies, observational studies, grounded theory , phenomenology, clinical trial, reviews, social representations between others ), developed and based on international Guidelines. The checklists are successive and predatory, which are: Check A – pre-analysis, a Librarian responsibility; Check B- the evaluate of the method, a Section Editor attribution and, Check C- the expert evaluate, a reviewr liability. The OBJN uses the Criative Commons licence. The attribution – non-commercial use- no attribution to derivative works (CC BY-NC-ND 3.0) and its open access, providing the exchange of knowledge between Brazilian and international researchers and health professionals. The OBJN is member of Brazilian Association of Scientific Editors (ABEC) and its indexing in importants database: SCOPUS, CINAHL, REVENF, LILACS /BIREME, DOAJ, LATINDEX, PERIODICOS CAPES, OASIS, CUIDEN, HINARI-WHO, EBSCO between others. Are classified into 17 areas by Qualis Capes, whose, in the stratum A2 for administration, accounting and tourism; B1 for the areas of nursing, physical education, psychology, social service and interdisciplinary. It has over 12,000 registered users.

The main guidelines for submission and monitoring can be quickly accessed through the links below:
> Formatting norms <
> Rates<
> Submission rules <
> Editorial flow <
> Metadada form (only for ACCEPTED papers) <
Announcements
VERSÃO DO AUTOR X DOCUMENTO SUPLEMENTAR

<
Posted: 2015-08-12

ASSINATURA DIGITAL

Desde o final de 2013 o OBJN só aceita submissões com o Documento Único de Declarações de Ética assinado digitalmente. O preenchimento do campo 2 (ID) do DUDE NÃO É OBRIGATÓRIO.

 

Para dirimir a diferença entre ASSINATURA DIGITAL e ASSINATURA DIGITALIZADA o OBJN elaborou um pequeno tutorial que pode ser acessado CLICANDO AQUI

Posted: 2014-07-09
Vol 14, No 3 (2015)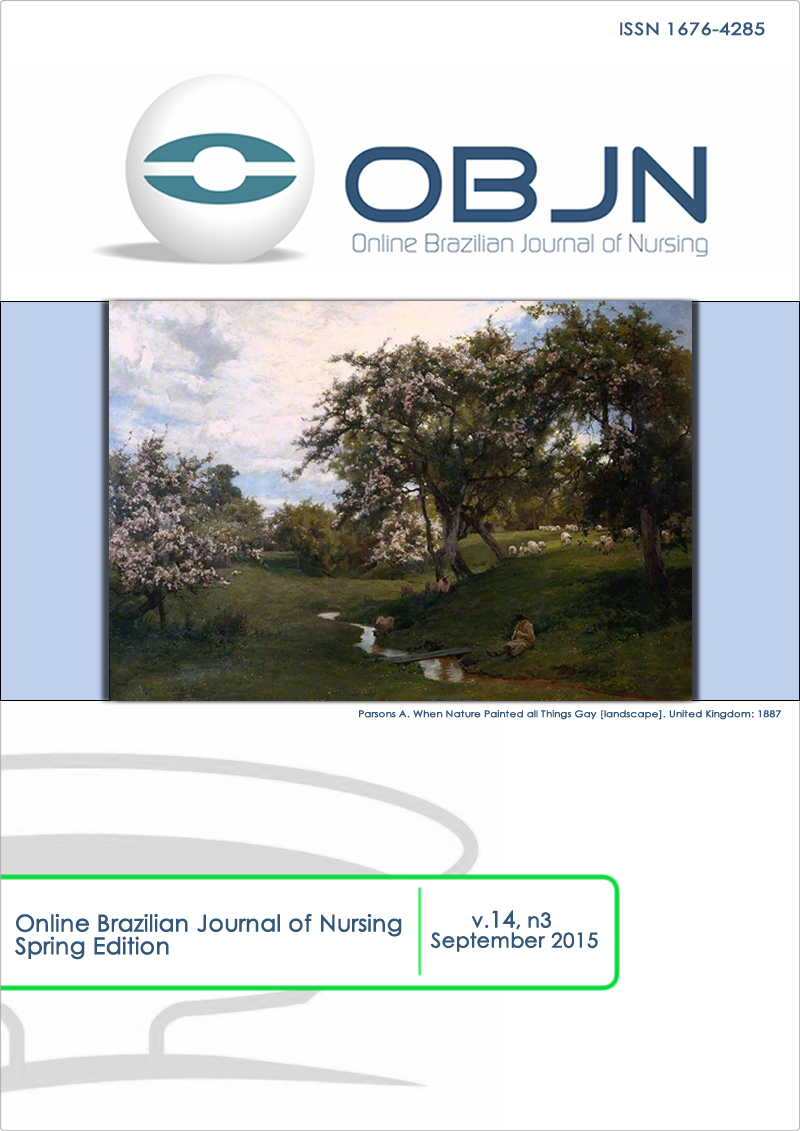 OBJN old issues (2002 until 4(2), 2005)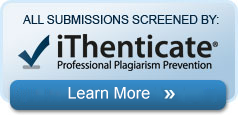 The articles published in Online Brazilian Journal of Nursing are indexed, classified, linked, or summarized by:
Sources of Support:
The OBJN is linked also to the main Universities Libraries around the world.
Online Brazilian Journal of Nursing. ISSN: 1676-4285

This work is licensed under a Creative Commons:Noncommercial-No Derivative Works License.