Evaluation of prenatal care in low risk pregnancies in the city of Francisco Morato-SP
Abstract
A descriptive exploratory study whose aim was to verify the quality of low-risk prenatal assistance in the city of Francisco Morato, based on indicators. The analysis observed the triad proposed by Donabedian9, (structure, process and outcome). Seventy-seven (77) puerperae were interviewed, the registries of the Pregnant Woman's Card and the prenatal care records of those women were analyzed, and the physical structure of the Health Units was observed. Regarding the process indicators, none of the 9 analyzed Units achieved the desirable score (= or > 80%). The structure indicators showed that all the Units possess the minimum necessary material and equipment; nevertheless, none presented a documentation system nor carried out an active search of the pregnant women who failed to attend. The result indicators point out that the majority (79%) considered the service between good and excellent in regard to the assistance and 62.3% reported they were satisfied. It was concluded that for the quality improvement of prenatal assistance, it is essential that all professionals in the city's Health Units take up continuing education courses.
Keywords
quality control; prenatal care; obstetrics; nursing
DOI:
https://doi.org/10.5935/1676-4285.20081861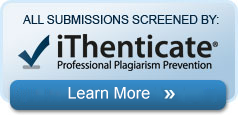 The articles published in Online Brazilian Journal of Nursing are indexed, classified, linked, or summarized by:
Affiliated to:
Sources of Support:
The OBJN is linked also to the main Universities Libraries around the world.
Online Brazilian Journal of Nursing. ISSN: 1676-4285

This work is licensed under a Creative Commons:Noncommercial-No Derivative Works License.