An overview of the attention given to newborn children: descriptive study.
Abstract
The increase of survival period of newborn children is related, beyond other factors, to a well structured, of good quality and accessible to the population. Characterize the profile of institutions which give hospital assistance to the newborn child in Cuiabá-MT. Descriptive and transversal study, quantitative approach. The data were collected through a form and information analisis was made using the Epi-info 2000 program. Of all 12 researched institutions, 11 (91,66%) were general hospitals and only one (8,3%) was classified as a mother/ hospital, being that most of them were mid range and private practice not related with SUS. 257 neonatal beds, distributed into different environments of neonatal assistance. It was concluded the neonatal assistance service are distributed in na unproportional way in the city. Most of them are located in only one health region department, being there region departments that don`t have a neonatal hospital assistance unit.
Keywords
Quality of Health Care ; Health Services Research; Health Services Evaluation; Child Health Services; Newborn Care.
DOI:
https://doi.org/10.5935/1676-4285.20102965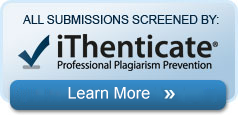 The articles published in Online Brazilian Journal of Nursing are indexed, classified, linked, or summarized by:
Affiliated to:
Sources of Support:
 Visit us:
The OBJN is linked also to the main Universities Libraries around the world.
Online Brazilian Journal of Nursing. ISSN: 1676-4285

This work is licensed under a Creative Commons:Noncommercial-No Derivative Works License.