Communication faces in the practice of nursing. A bibliographic research
Abstract
Nursing is a relational profession, in which communication is present in all the process of caring. Objective: to characterize in bibliographic productions the aspects of communication in the practice of nursing and to describe the knowledge produced by nursing about communication as an essential element for the care with the patient. Method: Bibliographic research in nursing periodicals indexed in LILACS, BDENF and SCIELO and published in the period from 1998 through 2008. Out of 40 articles found, it was selected and analyzed 28, which showed abilities and techniques for the development of communication as remaining in silence, listening reflexively and showing personal involvement. Other aspects considered were communication as base for interpersonal relationship and the nursing care and some difficulties faced in the nurse-patient communicative process, as lack of time. Thus, it is opportune to rescue communication in nursing as a practice not only of abilities, but also as a way of allowing to the subjects involved to express their feelings and needs, contributing for a humanized and meaningful nursing care.
Keywords
nursing; communication; interpersonal relationships
DOI:
https://doi.org/10.5935/1676-4285.20103116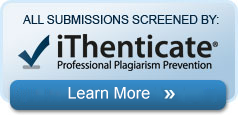 The articles published in Online Brazilian Journal of Nursing are indexed, classified, linked, or summarized by:
Affiliated to:
Sources of Support:
The OBJN is linked also to the main Universities Libraries around the world.
Online Brazilian Journal of Nursing. ISSN: 1676-4285

This work is licensed under a Creative Commons:Noncommercial-No Derivative Works License.