The influence of the work in the life of users assisted by attention psicosocial 's center (CAPS- Integration) of Campinas – SP.
Abstract
This work had as main objective to study the users of service mental health behavior that, through the work they seek the inclusion in the society, participating directly or supervised by technicians Center for Psicossocial Care (CAPS) Integration of the city of Campinas - SP, that has collectively for goal to assist the users starting from their needs, involving whenever possible to the family of the same ones. It was sought mainly, to analyze and to understand the significance of the work for those users. The population of the study is constituted of 30 users of the services of CAPS, that agreed in participating in the research. The results show that the users meet satisfied in could work in CAPS, and that the work there accomplished has if constituted for the same ones, as an encouragement to their immediate needs, making them feel her useful not only to themselves, but their.
Keywords
Psychiatric Nursing; Mental Health; Psychosocial Support Systems.
DOI:
https://doi.org/10.5935/1676-4285.20081403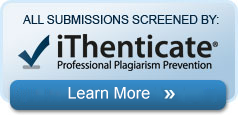 The articles published in Online Brazilian Journal of Nursing are indexed, classified, linked, or summarized by:
Affiliated to:
Sources of Support:
 Visit us:
The OBJN is linked also to the main Universities Libraries around the world.
Online Brazilian Journal of Nursing. ISSN: 1676-4285

This work is licensed under a Creative Commons:Noncommercial-No Derivative Works License.