Methodologies used in the dissertations of a Post graduation degree program: bibliographical research
Abstract
In view of the seven years of creation of the Program of Post graduation degree in Nursing of the Federal University of Paraná (PPGENF-UFPR), this study has as main objective to describe the methodological lines used in the master's degree, in the period from 2002 to 2008. Through bibliographical research, the production of 64 dissertations was verified. The Qualitative Approach was used in 53 of them, in exploratory-descriptive and descriptive studies, in which the predominant philosophical line was the phenomenological. The instruments of data collection more used were semi structured interview and observation. Already the more applied techniques of data analysis were the content analyses and the phenomenological. The quantitative approach was used in seven dissertations, with prominence for descriptive traverse studies, with application of questionnaires and interviews with structured script, and the use of the program Epi-Info for analysis of data. Other four dissertations united the two approaches. The knowledge production generated in PPGENF-UFPR points an effective contribution of the university to the society, with the masters' formation whose dissertations focus several contexts of the nursing practice, from the promotion of the health, prevention of diseases, treatments, rehabilitation until the most complex care. 
Keywords
methodology; academic dissertations; nursing; research in nursing.
DOI:
https://doi.org/10.5935/1676-4285.20092653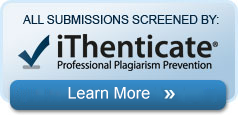 The articles published in Online Brazilian Journal of Nursing are indexed, classified, linked, or summarized by:
Affiliated to:
Sources of Support:
 Visit us:
The OBJN is linked also to the main Universities Libraries around the world.
Online Brazilian Journal of Nursing. ISSN: 1676-4285

This work is licensed under a Creative Commons:Noncommercial-No Derivative Works License.