Everyday behavioral and physical changes in women during the postpartum period – a qualitative approach
Abstract
This article seeks to add to the understanding of changes women in the puerperium experience after giving birth for the first time. This is a qualitative study in which six women whose children were born by natural birth, without untoward events in a maternity hospital accredited to the Brazilian Public Health System (Sistema Único de Saúde – SUS in Portuguese). The results show that the women experienced changes of a bodily and hormonal nature present in the post-partum period both at a physical and a psycho-social level. The women emphasized their discontentment with their self-image and their concern about perineal recovery. Thus, by learning of these women's experiences it is essential for interventions in the promotion of health to be performed in a coherent way, in view of the demands, not yet fully addressed, that women in the postpartum period make.
Keywords
women's health; postpartum period; life change events; qualitative research
DOI:
https://doi.org/10.5935/1676-4285.20102785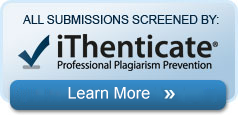 The articles published in Online Brazilian Journal of Nursing are indexed, classified, linked, or summarized by:
Affiliated to:
Sources of Support:
 Visit us:
The OBJN is linked also to the main Universities Libraries around the world.
Online Brazilian Journal of Nursing. ISSN: 1676-4285

This work is licensed under a Creative Commons:Noncommercial-No Derivative Works License.