Models management of nursing care: qualitative study
Abstract
Managing is a process of care, plan, organize, coordinate and evaluate the practice of nursing, where the essence of nursing care is provided to customers using management models of care. The main objective was to identify the care management models used in practice by nurses in a private hospital. The method used was funded through a phenomenological qualitative research, through semi-structured interview, with descriptive analysis. The sample was 11 nurses, mean age of 38.83 years, 64% women, mean 5.81 years of training. Of this sample, 45.45% defined care management as "planning, models of care and use of rules and routines," which highlights the preoccupation with "form of care." As to the management model of care most often cited by the sample studied, prevailed Nursing Team, which highlighted the difficulties for this model: the lack of time available for the nurse leader to devote care to their clients and possible lack of continuity care planned. We conclude that the application of the care management model superimposes the bureaucratic action of nurses and that further studies are needed on the subject.
Keywords
Models, Nursing, Nursing Care, Nursing Services
DOI:
https://doi.org/10.5935/1676-4285.20102843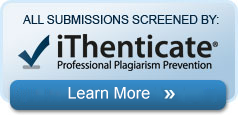 The articles published in Online Brazilian Journal of Nursing are indexed, classified, linked, or summarized by:
Affiliated to:
Sources of Support:
The OBJN is linked also to the main Universities Libraries around the world.
Online Brazilian Journal of Nursing. ISSN: 1676-4285

This work is licensed under a Creative Commons:Noncommercial-No Derivative Works License.