Sistema de escores para intervenção terapêutica neonatal: estudo descritivo
Abstract
O Neonatal Therapeutic Intervention Scoring System (NTISS) é um instrumento que estima a gravidade dos pacientes mensurando tecnologias da assistência. Objetivo: Analisar a aplicação do NTISS na unidade neonatal de um hospital universitário. Método: Estudo observacional descritivo e prospectivo. Aplicou-se o NTISS por 228 dias, da admissão a alta de cada paciente. Resultados: Dos 81 neonatos acompanhados, 58,5% eram do sexo masculino, 91,35% prematuros, 87,65% de baixo peso ao nascer, com tempo médio de internação de 16 dias. A média de escore do NTISS nas diferentes ocasiões foi 23 no óbito, 17,2 na admissão, 14,5 durante a internação e 10,5 na alta. A dimensão "monitorização" foi o maior escore médio na internação, seguida de "medicamentos". "Transfusões" obteve a menor média. Conclusão: O sistema de escore de fácil aplicação mostrou-se importante ferramenta para o planejamento da alocação de recursos materiais e humanos na assistência por revelar um diagnóstico situacional do contexto.
Keywords
Índice de Utilização de Tecnologias; Índice de Gravidade de Doenças; Unidade de Terapia Intensiva Neonatal
References
Bittencourt R, Gaíva M, Rosa M. An overview of the attention given to newborn children: descriptive study. Online Brazilian Journal of Nursing [acesso online]. Outubro 2010 [visualizado em abr 2013] 9(2): Disponível em: http://www.objnursing.uff.br/index.php/nursing/article/view/2965.
Organização Mundial da Saúde. The incidence of low birth weight: A critical review of available information. World Health Statis. Quart., 1980;33:197-224.
Mendes I, de Carvalho M, Almeida RT, Moreira ME. Use of technology as an evaluation tool of clinical care in preterm newborns. J Pediatr (Rio J). 2006;82:371-6.
Canabarro ST, Bandeira MP, Velozo KDS, Eidt OR, Piva JP, Garcia PCR. Aplicação do índice de intervenção terapêutica em unidade de terapia intensiva pediátrica. Revista Ciência & Saúde, Porto Alegre, jul-dez 2009;(2)2:96-103.
Dorling JS, Field DJ, Manktelow B. Neonatal disease severity scoring systems. Arch Dis Child Fetal Neonatal Ed 2005;90:11–16.
Rocha AM, Salgado RB, Silva RLB. TISS 28 - aplicação e crítica em centro de Terapia intensiva do hospital das clínicas – UFMG. REH on line – Rev. Enf. Hops. On line;1(1):28-34, jul./dez.,2009.
Gray JD. et.al. Neonatal Therapeutic Intervention Scoring System a therapy-based severity-of-illness index. Pediatrics. 1992;90(4):561-67.
Lerner RB, de Carvalho M, Vieira AA, Lopes JM, Moreira ME. Medication errors in a neonatal intensive care unit. J Pediatr (Rio J). 2008;84(2):166-170.
Pinheiro MSB et al. Infecção hospitalar em Unidade de Terapia Intensiva Neonatal: há influência do local de nascimento? Rev Paul Pediatr 2009;27(1):6-14.
Vakrilova V. Scoring systems for assessing illness severity and predicting outcome in very low birth weight infants Akush Ginekol (Sofiia). 2011;50(1):37-41.
Mohkam M, Afjeii A, Payandeh P, Zadkarami M, Kazemian M, Fakhraii H, Nariman S, Gorgi FA. A comparison of CRIB, CRIB II, SNAP, SNAPII and SNAP-PE scores for prediction of mortality in critically ill neonates. Medical Journal of the Islamic Republic of Iran, Fevereiro 2011;24(4):193-199. [incluída na revisão]
Beraldo A, Curan GRF, Souza SNDH, Rossetto EG. Dimensionamento de pessoal de unidades neonatais em um hospital universitário. 15 F - Trabalho de conclusão de curso (Enfermagem) - Universidade Estadual de Londrina - Londrina, 2012.
Rojas JG, Henao-Murillo NA, Quirós-Jaramillo A. Herramienta para el cálculo de personal de cuidado intensivo neonatal. Aquichán [acesso online]. Ago 2011 [visualizado em mai 2013];11(2):126-139. Disponível em: http://www.scielo.org.co/scielo.php?script=sci_arttext&pid=S1657-59972011000200002&lng=en.
SUPPORT Study Group of the Eunice Kennedy Shriver NICHD Neonatal Research Network. Early CPAP versus Surfactant in Extremely Preterm Infants. N Engl J Med [acesso online] 2010;362:1970-1979. Disponível em: http://www.ncbi.nlm.nih.gov/pmc/articles/PMC3071534/
Flor-de-Lima F, Rocha G, Guimarães H. Impact of Changes in Perinatal Care on Neonatal Respiratory Outcome and Survival of Preterm Newborns: An Overview of 15 Years. Crit Care Res Pract. 2012:643246. [acesso online]. Disponível em: http://www.hindawi.com/journals/ccrp/2012/643246/
Oygur N, Ongun H Osman S. Risk prediction using a Neonatal Terapeutic Scoring System in VLBW and ELBW preterm infants. Pediatr Int. Ago 2012;54(4):496-500.
Rossetto EG. O uso da translactação para o aleitamento materno de bebês nascidos muito prematuros: ensaio clínico randomizado. 2011. 150P. Tese (Doutorado)-Escola de Enfermagem de Ribeirão Preto, Universidade de São Paulo, Ribeirão Preto, 2011.
Alcântara MCM, da Silva FAA, de Castro ME, Moreira TMM. Caracteristicas clínicas de crianças em uso de derivações ventriculares para tratamento da hidrocefalia. Rev Rene, Fortaleza, out/dez 2011;12(4):776-82. [incluída na revisão]
Garne E, Loane M, Addor M, Boyd PA, Barisic I, Dolk H. Congenital hydrocephalus – prevalence, prenatal diagnosis and outcome of pregnancy in four European regions. European Journal of Paediatric Neurology, Mar 2010;14(2):150–155. Disponível em: http://www.sciencedirect.com/science/article/pii/S1090379809000555. [incluída na revisão]
DOI:
https://doi.org/10.5935/1676-4285.20144632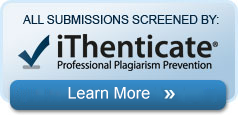 The articles published in Online Brazilian Journal of Nursing are indexed, classified, linked, or summarized by:
Affiliated to:
Sources of Support:
 Visit us:
The OBJN is linked also to the main Universities Libraries around the world.
Online Brazilian Journal of Nursing. ISSN: 1676-4285

This work is licensed under a Creative Commons:Noncommercial-No Derivative Works License.