The role of the nursing team about home care after discharge from neonatal intensive care unit: a literature review
Abstract
The communication between the infants mother's and the nursing team during the hospitalization period it has a very important role when the infants mother's did not stay in the Neonatal Intensive Care Unit (NICU). Than this study aim to comprehend which orientation should be give by the nursing team to the infants family's during the hospitalization period and in the discharge moment about the infants care at home, it needs use the communication approach. This study is a qualitative research that it makes a literature review. The qualitative analysis followed the texts interpretation. The orientation to the infants family's during the hospitalization period in the NICU include contents about the newborn characteristics, importance of the daily visits to the infant, the stimulation to the mother and infant relationship, the hygiene, food, sleep and rest, schedules of the procedures and the health team assessment, immunization and helth prevention and health promotion. Therefore, it is very important that the nursing team give to the infants family's this kind of information because they will have the opportunity to take care with assurance be their infants after discharge. The nurse team should avoid fragmented information that can be confused the family or that complicate the achievement of the infant care at home.
Keywords
Nursing; Neonatology; Family
DOI:
https://doi.org/10.5935/1676-4285.2006738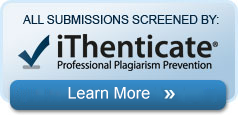 The articles published in Online Brazilian Journal of Nursing are indexed, classified, linked, or summarized by:
Affiliated to:
Sources of Support:
 Visit us:
The OBJN is linked also to the main Universities Libraries around the world.
Online Brazilian Journal of Nursing. ISSN: 1676-4285

This work is licensed under a Creative Commons:Noncommercial-No Derivative Works License.