The proposition of the concept of Nursing virtual community – a review study
Abstract
The authors of the paper propose a concept to nursing virtual community based in concepts about communities and virtual communities. In this paper, some aspects that have influenced the creation of a concept to nursing virtual community are also presented, especially, the social interaction, collaboration and cooperation in virtual communities concepts. The authors highlight some issues about virtual groups and nursing virtual communities in Brazil, and discuss specific variables that interfere on interaction inside of community, such as, strategies used to establish or maintain relationship in virtual environments, and interactive and communicational processes rules and philosophies on virtual environment internet-based.
Keywords
internet; communications media; computer communication networks; interpersonal relations; virtual community of nursing; interaction
DOI:
https://doi.org/10.5935/1676-4285.2007880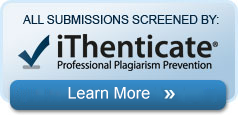 The articles published in Online Brazilian Journal of Nursing are indexed, classified, linked, or summarized by:
Affiliated to:
Sources of Support:
The OBJN is linked also to the main Universities Libraries around the world.
Online Brazilian Journal of Nursing. ISSN: 1676-4285

This work is licensed under a Creative Commons:Noncommercial-No Derivative Works License.