Hospital morbidity before and after vaccination program against rotavirus in the state of Paraná-Brazil: exploratory-descriptive study
Abstract
Introduction: In the presence of the social and economical impact due to gastroenteritis caused by rotavirus, the follow up on the effectiveness of the vaccine against that disease is indispensable. Objective: To investigate the vaccination coverage against rotavirus and evaluate the hospital morbidity caused by acute gastroenteritis in children 0-4 years old, resident in Paraná State, before and after the implantation of the immunization against rotavirus. Method: An descriptive- exploratory study accomplished through information obtained from data bank of the Unified Health Care System (DATASUS) on hospital morbidity  for acute gastroenteritis of children 0-4 years old, from 1998 to 2008, and of the National Program of Immunization (PNI) on vaccination coverage against rotavirus in the State of Paraná from 2006 to 2008. For data analysis the Tukey test and Analysis of Variance were used. Results: In the State of Paraná the vaccination coverage in children increased year to year, although it did not reach the goal preconized by the Ministry of Health. Regarding hospital admissions for acute gastroenteritis, significant decrease was observed in children under 01 year of age after the vaccinal intervention. However, among children 01-04 years old the vaccinal impact was not evidenced. Implications on Nursing: A proof of the positive impact of the vaccination against rotavirus in children under 01 year of age, may contribute to re-directing the strategies that come to convince the professionals and the parents about the effectiveness of the vaccination. New studies, which describe this phenomenon in different areas of Brazil, are necessary. 
Descriptors
Gastroenteritis; Hospitalization; Immunization; Rotavirus Vaccines; Child Health
DOI:
http://dx.doi.org/10.5935/1676-4285.20103053
OBJN old issues (2002 until 4(2), 2005)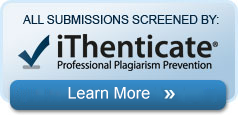 The articles published in Online Brazilian Journal of Nursing are indexed, classified, linked, or summarized by:
Affiliated to:
Sources of Support:
The OBJN is linked also to the main Universities Libraries around the world.
Online Brazilian Journal of Nursing. ISSN: 1676-4285

This work is licensed under a Creative Commons:Noncommercial-No Derivative Works License.