Human Rights and Black Brazilian Health
Abstract
 The purpose of this discussion paper is to explore the relationships between inequity and health in Brazil, particularly to Blacks Brazilians. Health as a human right is the focus to help the comprehension the pathways between inequity, racism and disease.
Keywords
Blacks; Racism; health; wellness
DOI:
https://doi.org/10.5935/1676-4285.20092277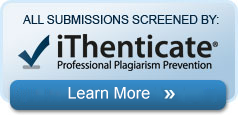 The articles published in Online Brazilian Journal of Nursing are indexed, classified, linked, or summarized by:
Affiliated to:
Sources of Support:
The OBJN is linked also to the main Universities Libraries around the world.
Online Brazilian Journal of Nursing. ISSN: 1676-4285

This work is licensed under a Creative Commons:Noncommercial-No Derivative Works License.