Nursing care promoting dialogue among mother and adolescent daughter: descriptive study
Abstract
This descriptive study aims to know, with support in the experience of mothers, as if the dialogue process, negotiation and promotion of the themes of sexuality and STD/HIV, together with their teenage daughters. Participated in seven women, aged 32 to 46 years living in a poor community in Fortaleza, Ceará, Brazil. Data collection was conducted between October 2007 and May 2008 and followed the model observation/participation/reflection, semi-structured interviews and ten group meetings. The study reveals barriers in the implementation of the dialogue. On the argument, mainly use the theme pregnancy with a view to cause further impediments to social development and employment of children. For the STD, are little discussed as an argument for prevention, and pointed out a risk perspective to life, but not explaining a lot about signs and symptoms. Finally, the women have barriers to knowledge, both in relation to sexuality as a natural process of life, how to prevent STD, but can be overcome, especially when absorbing the idea that they have skills to modify the environment in living, adapting it to their specific needs in view of the Promotion of Health.
Keywords
Transcultural Nursing; Sexually Transmitted Diseases; Women's Health; Communication
DOI:
https://doi.org/10.5935/1676-4285.20092648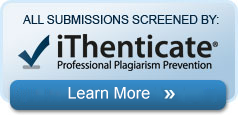 The articles published in Online Brazilian Journal of Nursing are indexed, classified, linked, or summarized by:
Affiliated to:
Sources of Support:
 Visit us:
The OBJN is linked also to the main Universities Libraries around the world.
Online Brazilian Journal of Nursing. ISSN: 1676-4285

This work is licensed under a Creative Commons:Noncommercial-No Derivative Works License.