Quality of life: considerations about concept and instruments of measure.
Abstract
The concept of quality of life has been having more and more attention in scientific literature in different areas, specially nursing. It is a concept with many meanings, different possibilities of focusing and uncountable and controversial theories and methods. The text reflects about the importance of the construction and analysis of the concept of quality of life for the nursing area. Deals with the main instruments used for measuring and also establishes a relationship between quality of life and health. These efforts have helped to clear up the concept and achieve some maturity. When we get to know the quality of life of people is easier to change paradigms in what concerns the assistance in the health/sickness process, for the reason that in some traditional assistance, social/economical, psychological and cultural aspects are not considered, which are so important in the actions of promotion, prevention, treatment and rehabilitation of health.
Keywords
quality of life; concept formation; obstetric nursing
DOI:
https://doi.org/10.5935/1676-4285.2007870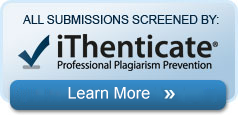 The articles published in Online Brazilian Journal of Nursing are indexed, classified, linked, or summarized by:
Affiliated to:
Sources of Support:
 Visit us:
The OBJN is linked also to the main Universities Libraries around the world.
Online Brazilian Journal of Nursing. ISSN: 1676-4285

This work is licensed under a Creative Commons:Noncommercial-No Derivative Works License.