DOI:
http://dx.doi.org/10.17665/1676-4285.2010v9n2
Sumário
Convite Editorial
Artigos Originais
Artigos de Revisão
Notas de Pesquisa
Análises e Comentários
| | |
| --- | --- |
| Palliative care: a conceptual analysis | |
| Alana Tamar Oliveira de Sousa, Jael Rúbia Figueiredo de Sá França, Maria Miriam Lima da Nóbrega, Maria das Graças Melo Fernandes, Solange Fátima Geraldo da Costa | |
Resumos de Teses e Dissertações
Treinamento de pesquisa na graduação
OBJN old issues (2002 until 4(2), 2005)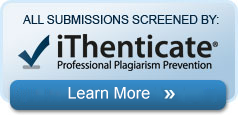 The articles published in Online Brazilian Journal of Nursing are indexed, classified, linked, or summarized by:
Sources of Support:
The OBJN is linked also to the main Universities Libraries around the world.
Online Brazilian Journal of Nursing. ISSN: 1676-4285

This work is licensed under a Creative Commons:Noncommercial-No Derivative Works License.